Shannan Connell (Director and Psychologist)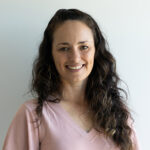 Shannan has been working as a psychologist since 2008, after graduating from Griffith University with First Class Honours. Shannan began working in the field of disability and supporting families with complex needs for the QLD government, before then moving to a behavioural intervention clinic. Shannan has always had a passion for working with individuals on the Autism spectrum and made this her area of focus when opening her own practice in 2013. Shannan has had extensive experience working in the home and school settings. Over the years of practice she has naturally evolved from working in the home setting physically to virtually, finding it to be more effective and flexible in many ways.
Shannan has experience in working with a diverse range of concerns including;
Autism
Attention Deficit Hyperactivity Disorders
Eating Disorders
Obsessive Compulsive Disorder
Trauma
Anxiety
Depression
Grief
Parenting
Family therapy
Shannan is registered as a Board-Approved Supervisor, enabling her to mentor and provide supervision to psychologists and provisional psychologists.
Shannan is a dressage enthusiast, spending her time outside of psychology; training, coaching and competing. Shannan loves spending time at home with her family and animals.
---
Jonathan Shai (Psychologist)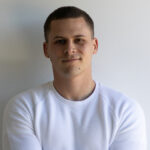 Jonathan is a  registered psychologist with experience working with diverse population of clients. He has supported individuals experiencing Autism, depression, anxiety, mental health concerns and personality disorders. Jonathan believes that a key to effective therapy is having a genuine interest in the people he works with while offering a non-judgmental space. His approach is based in empathy, using principles from Acceptance Commitment Therapy, mindfulness and CBT. Jonathan completed his Bachelor of Psychological Science at Griffith University, and his Graduate Diploma in Psychological Science at Bond University. Jonathan has been working in the mental health public sector since June 2018, supporting people around their illness to improve their quality of life.
Jonathan is available for appointments at our Mullumbimby office, or via telehealth (any location), school and in home appointments from families located between tweed heads and Lismore.
---
Mark Simpson (Psychologist)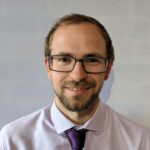 Mark completed his honours degree in Psychology at the University of Nottingham, England before doing his double Masters' degrees in Sport Psychology in Germany and Sweden. Mark uses a combination of strategies from Cognitive Behavioural Therapy with a focus on the individual person and their unique situation. He believes that therapy is most effective when it works both on a practical and cognitive level, giving strategies to cope with difficulties in the short-term while working on a longer-term improvement. Mark has lived and worked in different countries and works well with culturally and linguistically diverse populations. In addition to working with a range of concerns, Mark is experienced with performance psychology, helping athletes, musicians and other performers to improve their practice and performance.
Mark is available for telehealth (video call or phone call) appointments Monday to Friday. As well as home or school visits in the Armidale region.
Lewis Fry  (Speech Pathologist)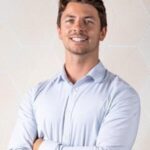 Lewis Fry – BA SPTH (Hons); CPSP – Speech Pathologist
Lewis is a honours graduate from the University of Newcastle. He provides high level communication and swallowing management across a broad range of clinical areas and ages. Having worked in disability during his university years, Lewis brings an extra understanding of the specialised care required for the management of people living with complex disabilities. He has excellent skills providing evidence based communication assessment and intervention for NDIS participants, and particular skills working with Autism. Other areas of particular interest include neurodegenerative conditions, Parkinson's disease, stroke, dementia, traumatic brain injury, and providing high level services to people living with these conditions. He further has a passion for voice, and is a LSVT certified practitioner. Lewis offers school or home appointments between Tweed and Lismore and office appointments from our office at Mullumbimby, Monday to Thursday.
---
Kate Dillon (Provisional Psychologist)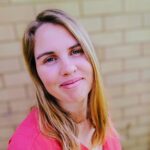 Kate is a provisionally registered psychologist who began with us in 2020, experienced with children of all ages. She has a keen interest in people from all walks of life, experiencing a range of mental health concerns, trauma, and those with developmental disorders. 
Kate completed her undergraduate degree at Griffith University in Mt Gravatt in QLD and honours year at the University of the Sunshine Coast, having two girls along the way. 
She grew up in the Northern NSW and has recently returned with her young family to the area. 
Kate offers unconditional positive regard to all her clients, and approaches the therapeutic relationship with empathy, care and a genuine interest in the lives of all of her clients. Her tools are based in ACT, CBT and mindfulness. She also has an interest in Narrative Exposure Therapy, Positive Psychology and the facilitation of group therapies and workshops. Kate is currently being supervised by Shannan Connell and Angela Morrison.
In her free time, Kate loves to attempt to garden, hang out with her young girls, husband and dog, cook new recipes, learn Auslan and walk on the beach. 
Kate is available for school and home visits in the Lismore area, and Telehealth appointments, Tuesdays,  Wednesdays and Thursdays.
Rulan Cadiogan (Provisional Psychologist)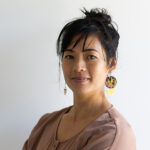 Rulan is a provisionally registered psychologist, completing her honours year at Monash University. She enjoys working with all age groups and has experience coaching and working with younger aged children. Rulan takes a holistic approach to her practice, using a variety of evidence based modalities when working with clients. She encourage self-awareness in overcoming problems and working toward goals. Rulan works collaboratively with clients to underline their resilience and unique strengths. Rulan's practice is supported by techniques such as Acceptance Commitment Therapy (ACT), Cognitive Behaviour Therapy (CBT), narrative therapy, and motivational interviewing. She uses these to explore individual and environmental constraints to client wellbeing. Rulan values being part of the Northern Rivers community, and is an active member of several community organisations. Outside of work, Rulan enjoys playing and coaching soccer and exploring all that the Northern Rivers has to offer with her family. She is available for appointments from Monday – Thursday.
---
Bella Doughty  (Speech Pathologist)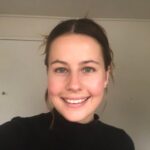 Throughout her studies and early career, Bella has gained a wide range of paediatric clinical experience in community health clinics, primary schools, preschools, and home environments. She has experience delivering assessment and therapy for speech and language delays and disorders, stuttering, and complex communication needs. She is passionate about the symbiotic relationship between language and literacy across the lifespan, and has utilised her knowledge in this area to work with teachers to deliver individualised literacy intervention to students.
Bella's placement experience with adults was completed in hospitals, aged-care facilities, stuttering clinics, and voice clinics. During this time, she worked with a wide range of individuals such as those with aphasia, dysarthria, stroke, Parkinson's Disease, Motor Neurone Disease, stuttering, voice disorders, dementia, and swallowing issues (dysphagia).
Bella's greatest passion lays in assisting children to reach their communication goals – and she has a strong interest in working with those with Autism Spectrum Disorder, alongside their families/caretakers. She practices with a neurodiversity affirming approach at all times during the assessment and intervention process. Bella believes that children are little superheroes, and each child possesses their own unique range of powers and skills that allow them to communicate to the best of their ability – it is her mission to walk alongside them and assist them in accessing these fully.
Bella is available for home, school, office or telehealth appointments Monday, Tuesday, Wednesday and Thursday.
Jessica Holt  (Occupational Therapist)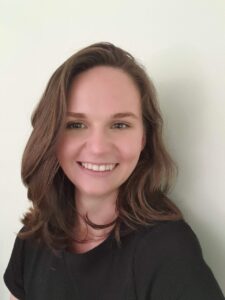 Jessica grew up in the Northern Rivers Region graduating from Southern Cross University, in 2019. She has experience with clients across all age groups within the home, school, daycare or any meaningful community location. Jessica provides a family centered approach to intervention and takes a genuine interest in the lives of her clients and their personal goals.
Over the past few years Jessica has worked in different settings as an Occupational Therapist, completing assessments and interventions for NDIS participants, home safety assessments, completing equipment prescriptions and trials and supporting individuals in aged care settings. Jessica has a passion for working with young people on the Autism Spectrum, with developmental delays and neuro divergence. 
Jessica spends her free time at home gardening, reading, and spending time with her pets.
Jessica is available for appointments Monday-Thursday, servicing areas of Lismore and surrounds. 
Ella Buttegieg  (Occupational Therapist)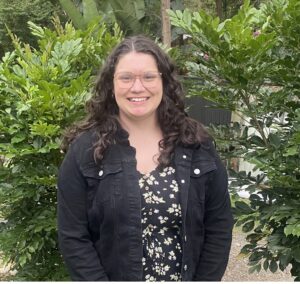 Ella has a Bachelor of Occupational Therapy from Griffith University. Throughout her university studies, Ella experienced a wide range of placements such as school and kindy environments, the hospital setting and finally finishing her final placement in paediatrics.
Ella has an interest in early intervention, and working with schools and kindergartens to support successful engagement. Ella wishes to support and advocate for families and individuals to make a difference in their journey within the home, clinic and community environment. Ella has a passion to work with children on the Autism Spectrum and strives to help every individual child to feel accepted, safe and happy. While studying at University, Ella gained experience working with a range of children and their families as a support worker, supporting them both at home and in the community. Ella supported individuals with ASD, ADHD, Oppositional-Defiance Disorder, Foetal Alcohol Spectrum Disorder, Anxiety, Depression, Global-Developmental Delay, Down Syndrome and Intellectual Impairment. Ella provides a family centred approach when working with children and their families to reach their individual goals. In Ella's spare time, she likes to go swimming, do crafts and spend time with her family and pets. Ella is available between Brisbane and Mullumbimby on Monday and Tuesdays.
Hanna Merilainen (Provisional Psychologist)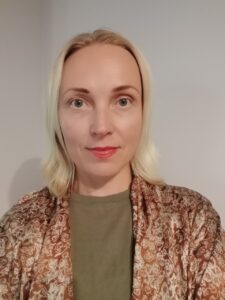 Hanna is a provisional psychologist, and an experienced mental health practitioner. She has over 6+ years experience working in the Community Mental Health Sector. Hanna has been extensively educated at Monash University, and Cairnmillar Institue in VIC.
The past year Hanna has been employed as a counsellor at Headspace and worked across the Northern Rivers Region.
Hanna is a mother of two busy boys and is passionate about supporting children and youth alike.
In her spare time Hanna loves to travel, spend time with her family and practise yoga and cold immersions!
Hanna is currently available for appointments on Fridays.
Elisa Holdik (Speech Therapist)
Elisa is passionate about supporting her clients in achieving their personal communication and swallowing goals. Elisa has a Master of Speech Pathology from The University of Technology Sydney and a background in supporting NDIS participants with complex disabilities. Elisa is bilingual (German) and enjoys working with individuals from diverse cultural backgrounds.
During her clinical placements, Elisa worked in schools, clinics, care homes, and via telehealth. Elisa has experience in providing assessment and therapy for speech, language, stuttering, aphasia, apraxia of speech, voice disorders, intellectual disability, dementias, Parkinson's Disease, Schizophrenia, and swallowing. She has an interest in social communication, and working with children, teenagers, and adults on the Autism spectrum. Elisa also has experience working in schools in regional Australia and liaising with teachers to support children in accessing the curriculum.
Elisa works with a holistic and strengths-based approach to support her clients and caregivers on their individual journey. Elisa sees the importance of delivering services in the client's ideal context to support generalisation and progress towards functional therapy goals.
When Elisa is not in the clinic, she enjoys going on adventures with her friends and family, surfing, hiking, horse riding and learning Swedish.
Elisa is available for appointments Monday to Thursday.